Natural Sciences, Humanities, Social Sciences, Health Sciences and Engineering. Bringing these fields together around a common issue could at first glance seem utopian, as the gaps between them are so great. However, the recipients of the 2018 Killam Prizes have convinced an entire community of researchers to join them in their intersectoral reflection on rhythm, which was soon supported by the Canada Council for the Arts, the FRQSC, the Cinémathèque québécoise, and the Faculty of Arts and Sciences of the Université de Montréal.

UdeM's intersectoral meetings on rhythm, designed jointly by the CinéMédias Laboratory and the Vice-Rector's Office for Research, Discovery, Creation and Innovation, offer multiple highlights where the winners of the 2018 Killam Prize, major institutional players, researchers, students and the general public can exchange and broaden their visions on this fundamental theme in an unprecedented way. Major conferences by the five laureates, round tables, poster sessions, film screenings, opening cocktails are just some of the events that punctuate these days. This formula thus offers opportunities to discuss in a formal or more intimate way the major methodological and structural issues in terms of research, pedagogy and funding that intersectorality represents, in all its relevance and difficulties.

This synergy of intellectual and humanist impulses aspires to foster the creation of new knowledge and new practices through the cross-fertilization of ideas and expertise from different horizons. The aim is to prepare the next generation and to adapt to the challenges of tomorrow, when the boundaries between disciplines will be less and less of an obstacle to the emergence of increasingly ambitious, innovative and collaborative projects.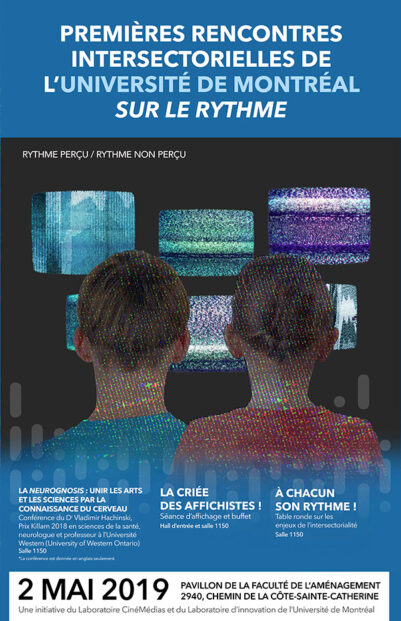 May 2nd, 2019 - First Intersectoral Meetings on Rhythm Hosted by Université de Montréal : Perceived Rhythm / Not Perceived Rhythm
These first intersectoral meetings, on the theme of perceived rhythm (music, film, heart) and unperceived rhythm (sleep, brain, particles), inaugurate a research program that was officially launched in the fall of 2019 and will bring together the winners of the five 2018 Killam Prizes (in engineering, humanities, natural sciences, social sciences and health sciences) in an unprecedented transdisciplinary and intersectoral collaboration.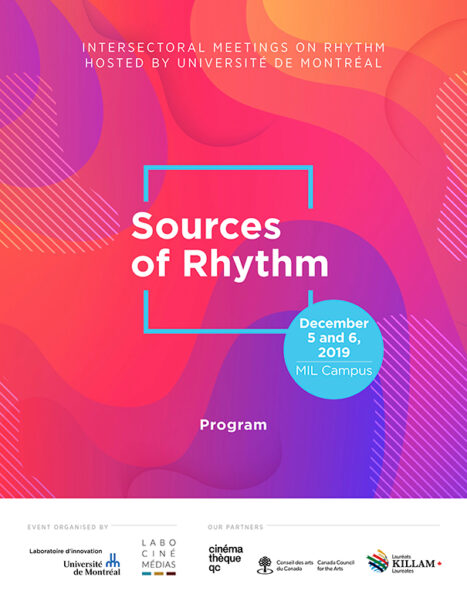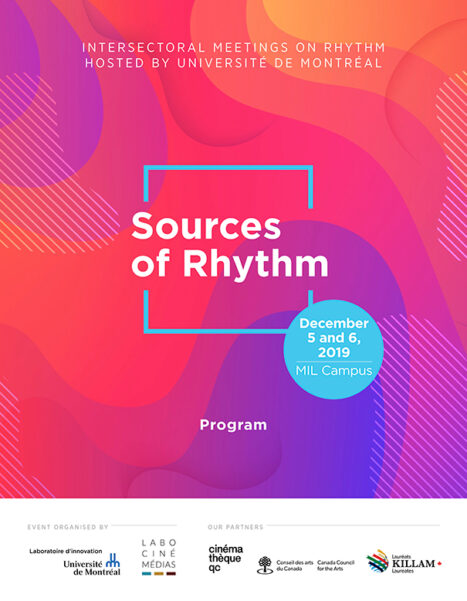 December 5th and 6th, 2019 - Intersectoral Meetings on Rhythm Hosted by Université de Montréal : Sources of Rhythm
Researchers and students in engineering, humanities, natural sciences, social sciences and health sciences shared their views on rhythm to
contribute to creating new knowledge through the cross pollination of ideas and expertise. As part of this unique transdisciplinary and intersectoral collaboration, which aims at exploring the sources of rhythm, we have the privilege of welcoming the five 2018 Killam Prize winners. These researchers, who have succeeding in demonstrating the idea of the shared notion of rhythm in areas of knowledge a priori distant, will be sharing the fruits of their research today and highlighting the benefits of intersectoral collaborations.