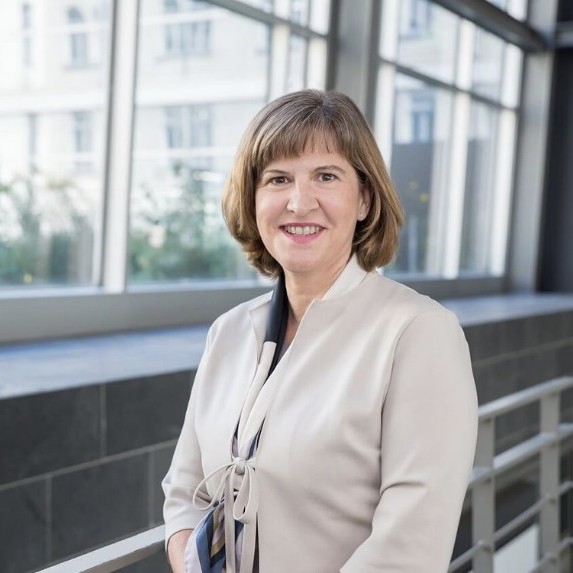 Marie-Josée Hébert
Marie-Josée Hébert holds a specialized diploma in nephrology from the Université de Montréal and post-doctoral training from the Brigham and Women's Hospital, affiliated with Harvard University. She is a professor in the Faculty of Medicine, a nephrologist-researcher specializing in transplantation, and holds the Shire Chair in Nephrology, Transplantation and Renal Regeneration. As a researcher, she has founded and led large interdisciplinary and intersectoral research groups.
Vice-Rector for Research, Discovery, Creation and Innovation at the University of Montreal since 2015, Marie-Josée Hébert has played a central role in the establishment of major interdisciplinary research and knowledge mobilization initiatives including IVADO, the Institut de valorisation des données, MILA, the Institut québécois d'intelligence artificielle, the Consortium santé numérique, and the Déclaration de Montréal pour un développement responsable de l'intelligence artificielle.
She was appointed Chair of the Governing Council of the Canadian Institutes of Health Research in September 2022.